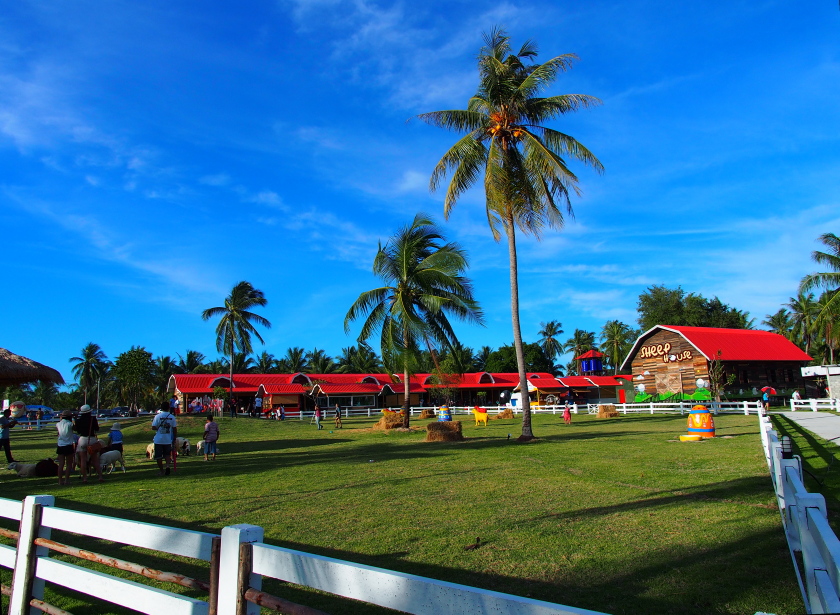 Swiss Sheep Farm
Swiss Sheep Farm Pattaya
is the natural place surrounded by mountain,
lovely pets and farm euro country style. We waiting for you to come visit us.
There are various games and euro country activities. We comfirm,
You will have special time with special person. Let's come to join with us.
http://www.swisssheepfarmpattaya.com/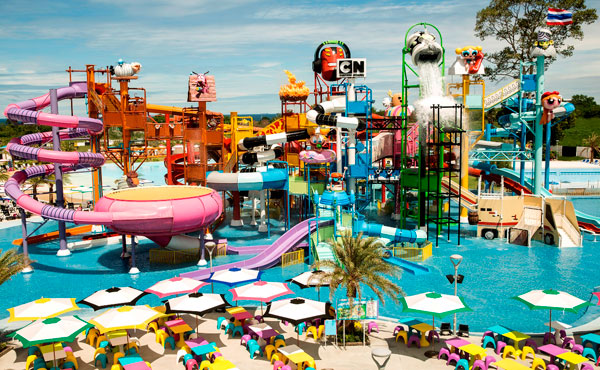 Cartoon Network Amezone Water Park
Located on the Eastern Seaboard of scenic Bang Saray, Cartoon Network Amazone is a
short 20 minute drive, south of Pattaya. If you're flying in, our water park
is approximately 90 minutes away from Bangkok's Suvarnabhumi International Airport.
https://www.cartoonnetworkamazone.com/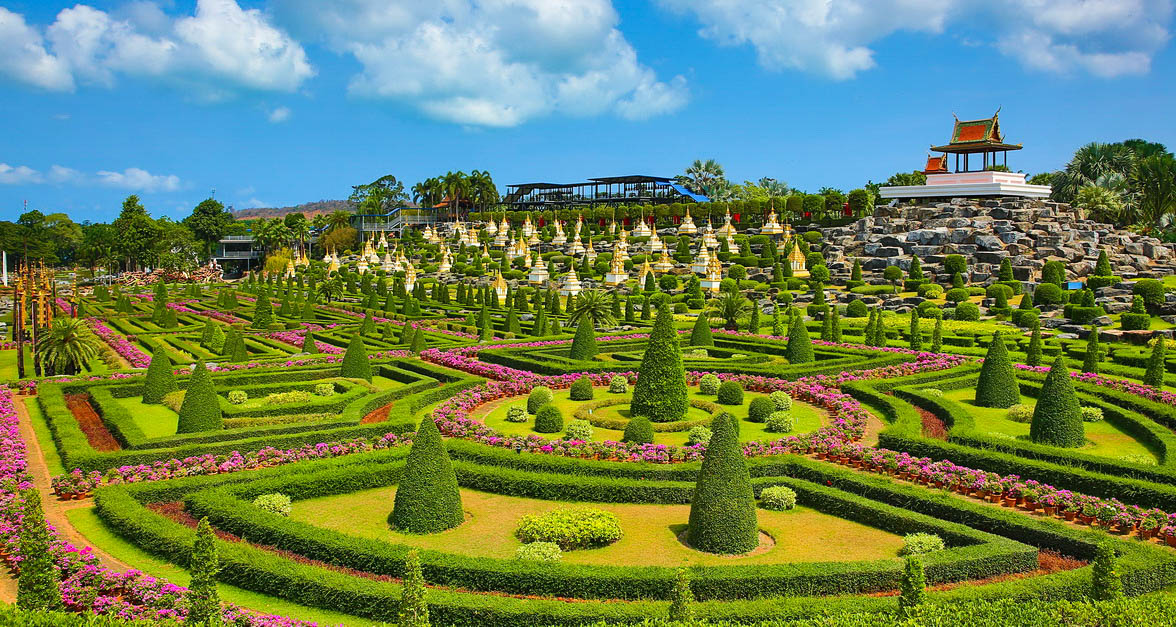 Nong Nooch Garden
Presently, Nongnooch garden is a very popular tourist attraction with an area of over 1,700 rai
welcoming tourists from all over the world. More than 5,000 people visit each day
and the garden has also been recognised as one of the top ten most beautiful gardens in the world.
It is rated highly by global websites and has received numerous honors and awards including as the following
http://www.nongnoochtropicalgarden.com/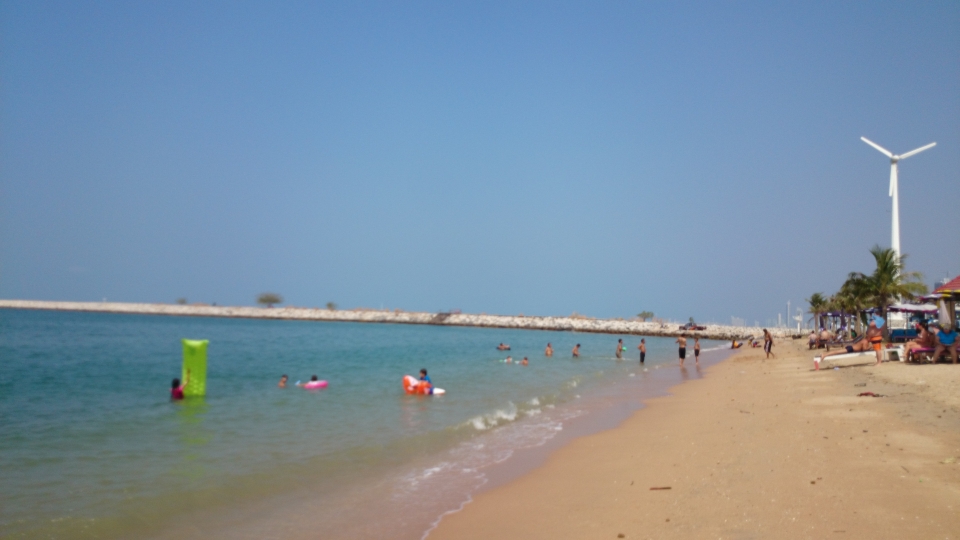 Baan Amphur Beach
The beach is adjacent to Jomtien beach. Baan Amphur is popular with foreigners. Especially guava Europeans.The beach is coconut trees lined with rows of beach. Not far from Sattahip city. Convenient transportation White Sand Beach And a quiet beach. Popular tourists. Take a scooter and play other water activities.The beach is suitable for relaxation. Behind the beach there is a park and there is a playground.
The beachfront offers a canvas bed for rent. If you want to save, it can be mats under the shade of coconut trees on the beach.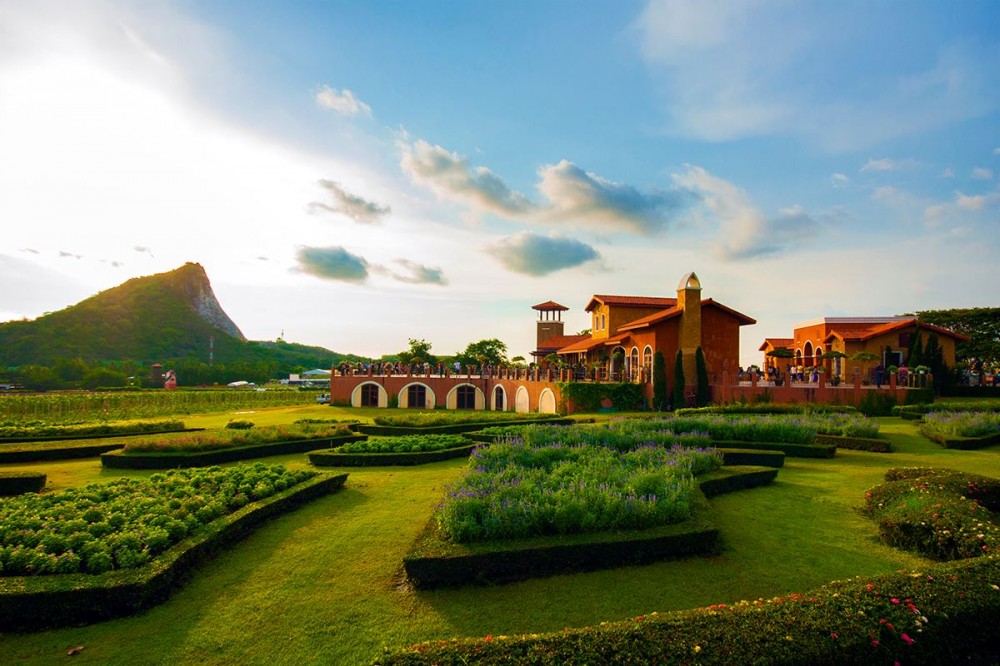 Silver Lake Vineyard
Silver Lake Vineyard is Located on the eastern side of Thailand Nearby Pattaya City With Only 30 Minutes Drive From Downtown Pattaya or 90 Minutes Drive from Bangkok. The Beautiful Natural Surrounding And The Adjacent Lake Create An Excellent Back Drop For Exploring The Vineyards and Gardens. With Breath taking Views of The Surrounding Landscapes, Both Can Be Enjoyed on Foot or By Joining The Tram Ride Tours That Depart Regularly From The Vilagio.
A Stroll Through The Manicured Gardens Allows time To Enjoy Their Playful Gazebos And Other Features, While a Ride Past TheVineyard Offers The Perfect Chance to Soak Up The Area's Natural Beauty. The Vineyard is also a Photograper's Heaven, Offering Beautiful Vistas Featuring The Lake Landscaped Gardens , And Pictorial Sunset Over The Water.

https://www.silverlakevineyard.com/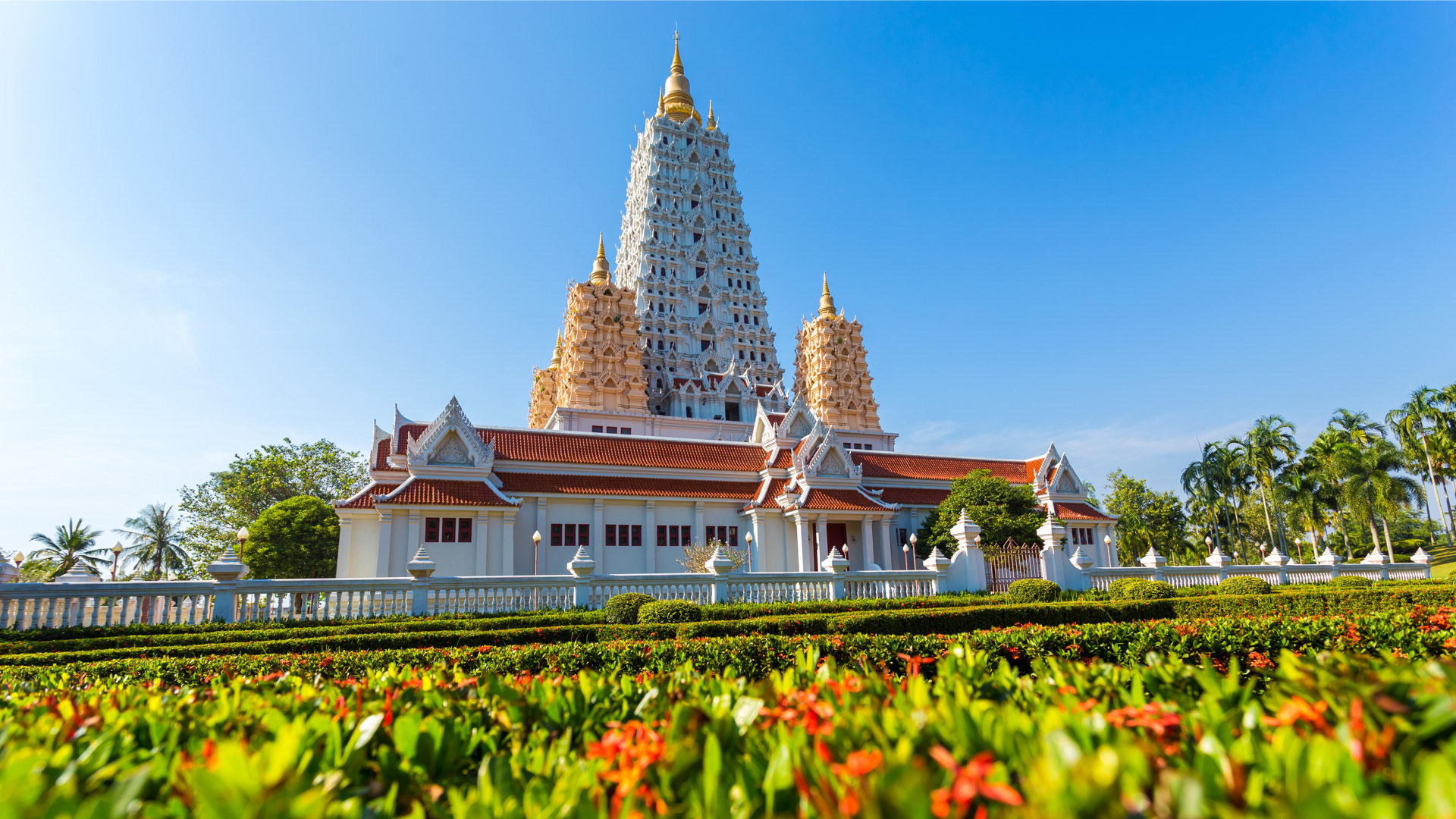 Yanasangvararam Temple

It was His Holiness Somdet Phra Nyanasamvara's goal to have Wat Yanasangvararam
constructed as a Vipassana meditation training center close to Bangkok and to become
the Buddhist monastery for the reign of His Majesty King Bhumibol Adulyadej.
It was for the latter reason that great efforts and painstaking care were devoted to its
construction to make sure that the monastery is absolutely magnificent, impeccable,
elegant and complementary to the grandeur of the Thai monarchy. The monastery compound
is divided into four sections.
http://watyanasangvararam.com/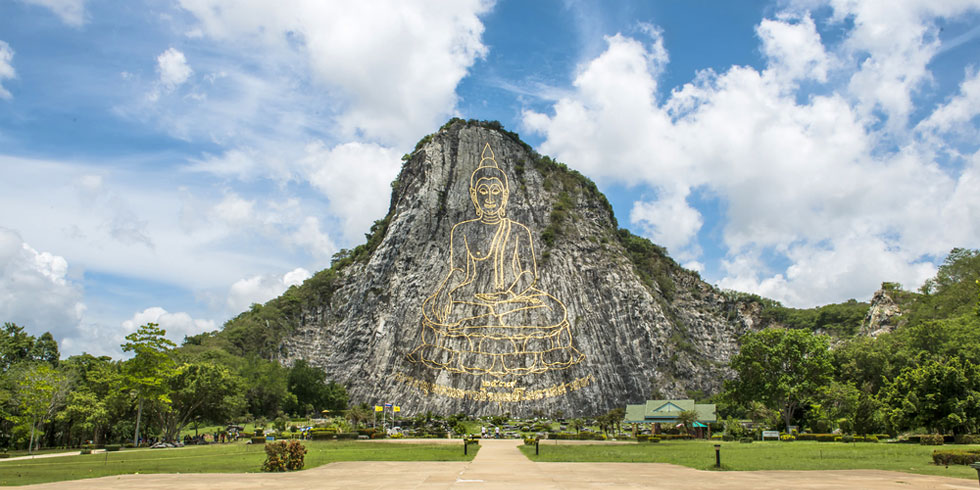 Khao Chi Chan
Visit the picturesque Buddha Mountain (aka Khoa Chi Chan) to gaze in awe at a magnificent gilded image of the Lord Buddha. Mingle with pilgrims and tourists that come to appreciate this 358-foot (109-meter) tall, 230-foot (70-meter) wide monument and artistic masterpiece. Watch as devotees lay offerings at the memorial and pray at the various shrines. Unveiled in 1996, the image on Buddha Mountain commemorates the golden jubilee of Bhumibol Adulyaedj, the King of Thailand.
Beside the revered image, the mountain stands amid beautiful gardens. Find information signs in English, which explain about the history of the area. Check out the graceful pavilions, placid lotus-filled pools, interesting rock formations and sunflower gardens. Have your camera ready to snap postcard-perfect shots of undulating green hills and sprawling vineyards. Take a moment to sit on the lush lawns and enjoy the peace and serenity.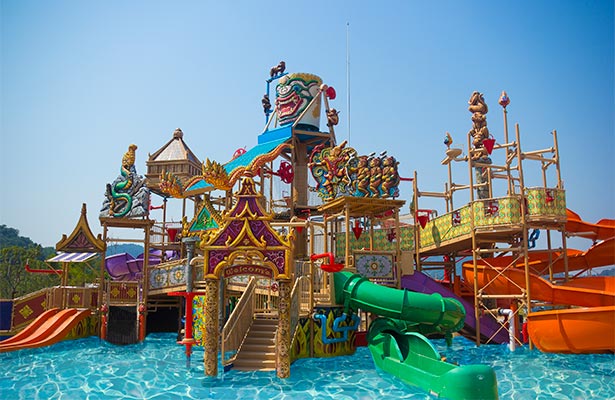 Ramayana Water Park
Covering over 100 Rai, Ramayana (also known as RWP CO., LTD.) is Thailand's biggest waterpark,
with premium water rides, and over 50 attractions in total. We employ nearly 350 highly trained personnel,including over 100 lifeguards, all friendly, helpful and committed to your enjoyment and safety.
https://www.ramayanawaterpark.com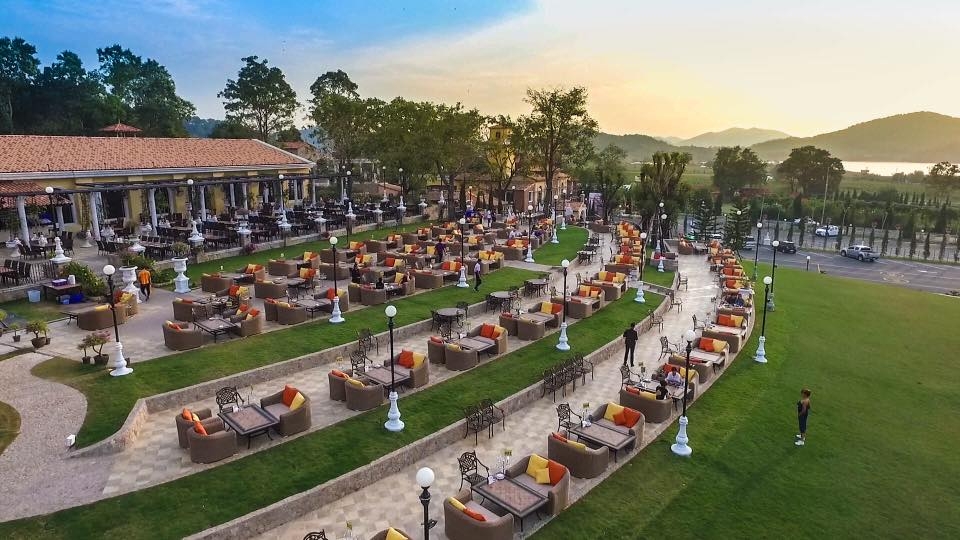 Moom Aroi Como Restaurant
"Moom Aroi" Thai restaurant named Chonburi province opened a new branch "COMO Khao Chi Chan" decorated in Italian style.

https://www.facebook.com/moomaroicomo/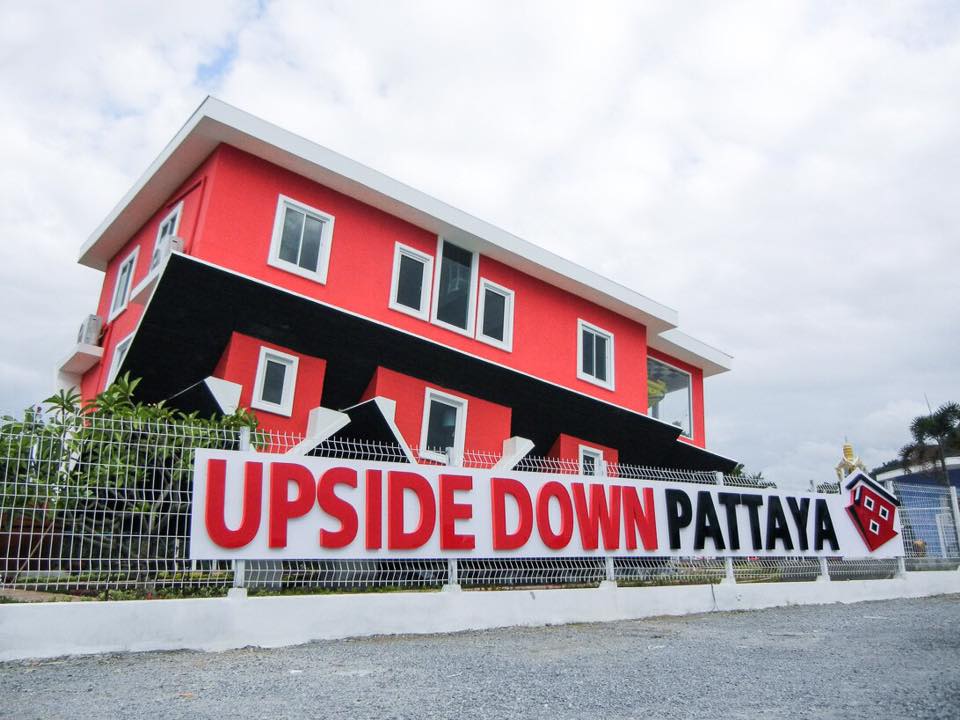 Upside Down Pattaya
This house is located near Khao Chi Chan. Western style home with full facilities, but the living room, kitchen, bedroom, furniture, appliances. Designed to turn heads. Call it a new tourist in Pattaya, the experience can be unconventional.
Both vertical and inverted. You can design fun gestures and take photos to show off your friends, whether it's a gravity challenge by walking on the ceiling.
http://upsidedownpattaya.com/th/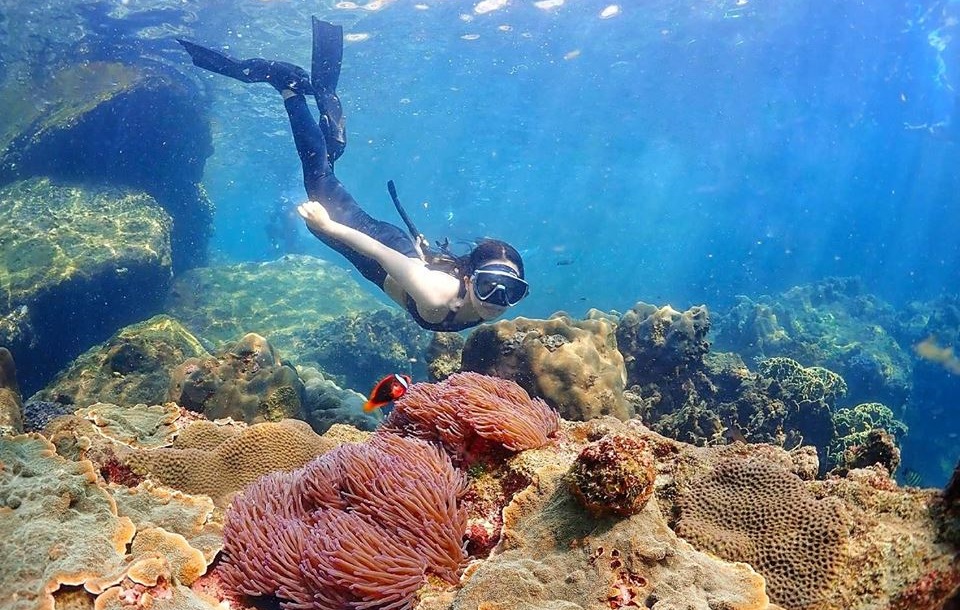 Snorkeling Trip Samae San
The beachfront offers a canvas bed for rent. If you want to save, it can be mats under the shade of coconut trees on the beach.